Things on the possible boy interest are ok, saw him a few times in the week, he's very lovely but we didn't talk much!! We did have fun in the sun though, we talk about such random crap, I love it :)
Got my Dad some more plants for Fathers Day. We picked a really tall sunflower and some Clematis, bless him, he had plants for his birthday last week aswell! Also he booked a huge table at the
Spyglass
for my 18th birthday meal. AND my Mum has agreed to giving me a free house for a mini party on the Friday after my birthday.. wayhey! So overall it has been a good day!
Oh, and we're going to the beach tomorrow!! And my room is also finished decorating wise, I can sleep in it now! I love my new bed :) I will post pictures soon!
I also felt naughty and bought a few things in the sale on
ASOS
, and totally took advantage of a further 15% off!
I love this dress!! £14.00 I think, they had 3 gorgeous colour combos but this was my fave :) And luckily they had one left in a 12!!
Shoesies.. only really bought them cause they were £4.00! Got my mum the silver version too, which no doubt I will pinch!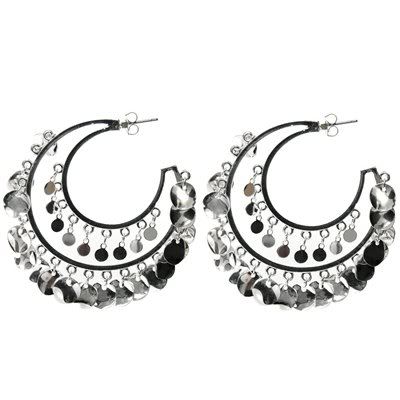 ..and also these cute earrings which were only £1.00!
Yeah, I feel quite positive today despite exams looming.. ah well, roll on 28th June!!!
Gosh, what a busy bee I've been! Two exams down.. three horrific ones to go. Party next saturday, Pirates and Fairies theme!! I'm always a fairy, so I've got a wicked pirate costume for this one, quite looking forward to it!